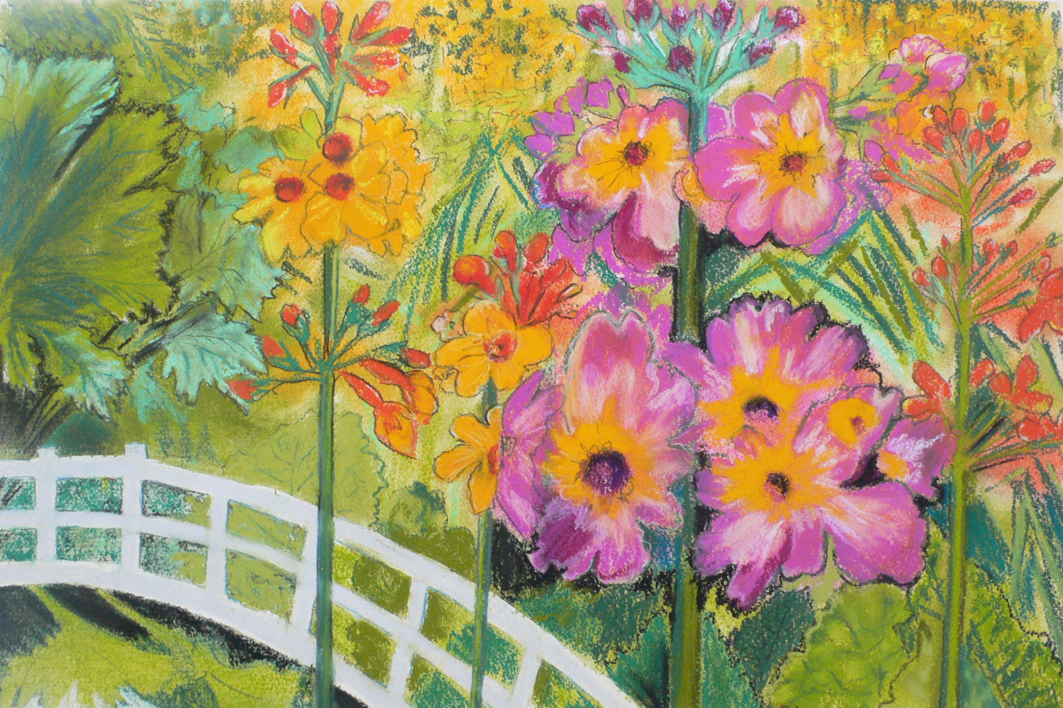 Blackbird and Allium Cernuum Trebah Garden
Blackbird and Allium Cernuum is a framed embroidery 72/56cms using digital print birds and with machine and hand embroidery plant details on hand dyed silk with a vintage cotton border
Garden Embroidery "Wall Daisy "
From a drawing made in Trebah Garden in Cornwall of Erigeron Karvinskianus commonly known as Wall Daisy as it grows prolifically in the cracks of walls an paved areas . Hand and machine embroidery on pieced and dyed , vintage cotton , screen printed cotton and hand painted silk. Double mounted in a simple black wood frame 72/56cms.
Heron and Willow
The original embroidery for my Heron and Willow designs is appliqued and machine stitched onto dyed vintage linen . The heron was embroidery separately with each feather laid down individually using a carefully chosen palette of silks and cottons to create the desired effect .The machine embroidered willow strands were added later .
54/34 cms
70/50 framed double mounted simple black frame .
Peacock and Geum Kew Gardens
The original embroidery for my Peacock design . If you are interested in the process of creating this embroidery please see my blog for details .
45/45cms stretched onto a frame
On display at Zenubian 136 Hither Green Lane London SE136QA
African Daisy Drawing
The original drawing for my fabric design . In a simple black frame and double mounted at 72/56cms pastel on paper .
Tulip Tree Trebah Gardens Drawing
A close up drawing of the amazing flowers of a Tulip Tree at Trebah .
72/56 cms pastel and pencil on paper .
Autumn Garden Cornwall
Pastel and pencil on Fabriano paper 72/56cms double mounted and framed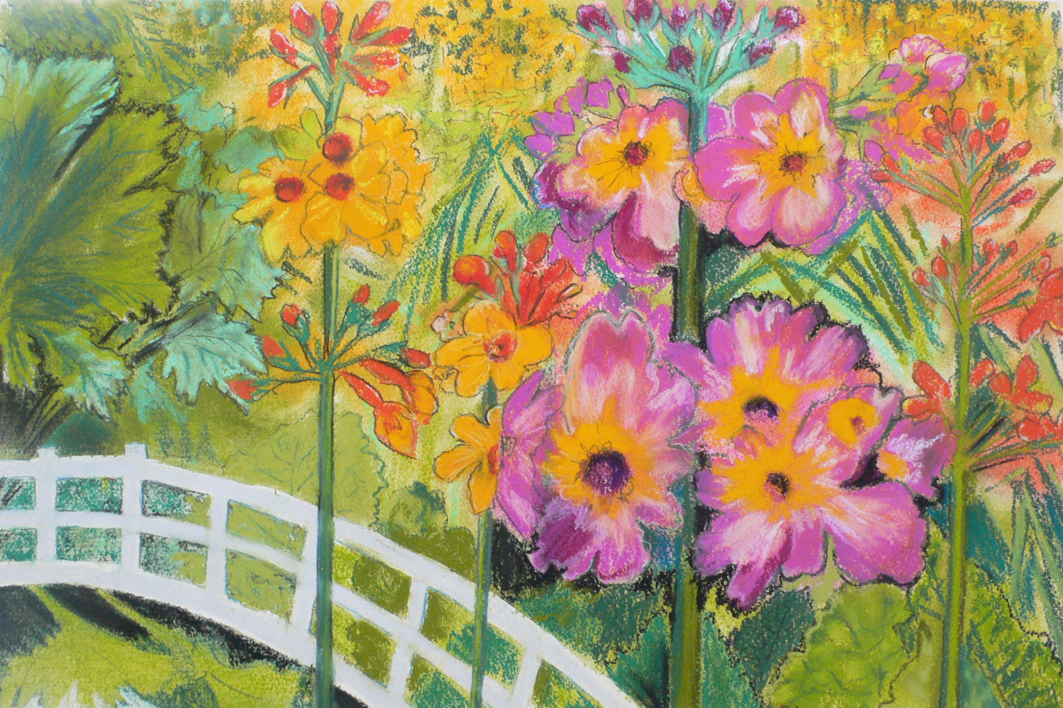 Candelabra Primula and Bridge Trebah
An original pastel and pencil drawing of the beautiful candelabra primulas that grow at the edges of the stream that runs through Trebah Garden to the sea with a detail of the brodge that crosses the garden reminiscent of Giverney .
72/56cms pastel on paper
Birds and Borders St James Park
This is the paper version of the St James design using paper collage paint and print .
Unframed 70/50 cms